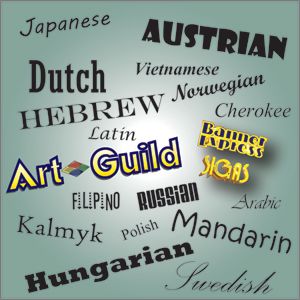 Every industry comes with its own language. We want you to feel comfortable speaking ours! We've collected some information to make our vocabulary a little less foreign.
In our Glossary of Terms section, you will find an extinsive archive of frequently used terms within this industry. That way, if you see a word on our site that you're not sure about, you can check the meaning of the word without having to open a new tab!
The Quick Reference tab is a great source of hints and tips that will help you along with your creative endeavors. We have also included some websites that you may find useful.
Want to take a guess on what you may find in the Question and Answer section? Just what the name implies! That tab will let you in on answers to our most frequently asked questions.
If you have a question for us and think it needs to be featured in our Q&A section, click on Ask A Question and let us know!